About the Project:
The project is in collaboration with Museum London and London Creative Age Network. The museum has been pleased to support the senior's community by providing administrative support for New Horizons Projects. The mural project took 6 weeks to complete. Tenants had the opportunity to work together to develop a work plan, decide on roles, learn about the process of designing a mural in a group setting, and different painting techniques. We are planning similar projects at other sites. We want to provide more activities that engage senior residents in the coming months.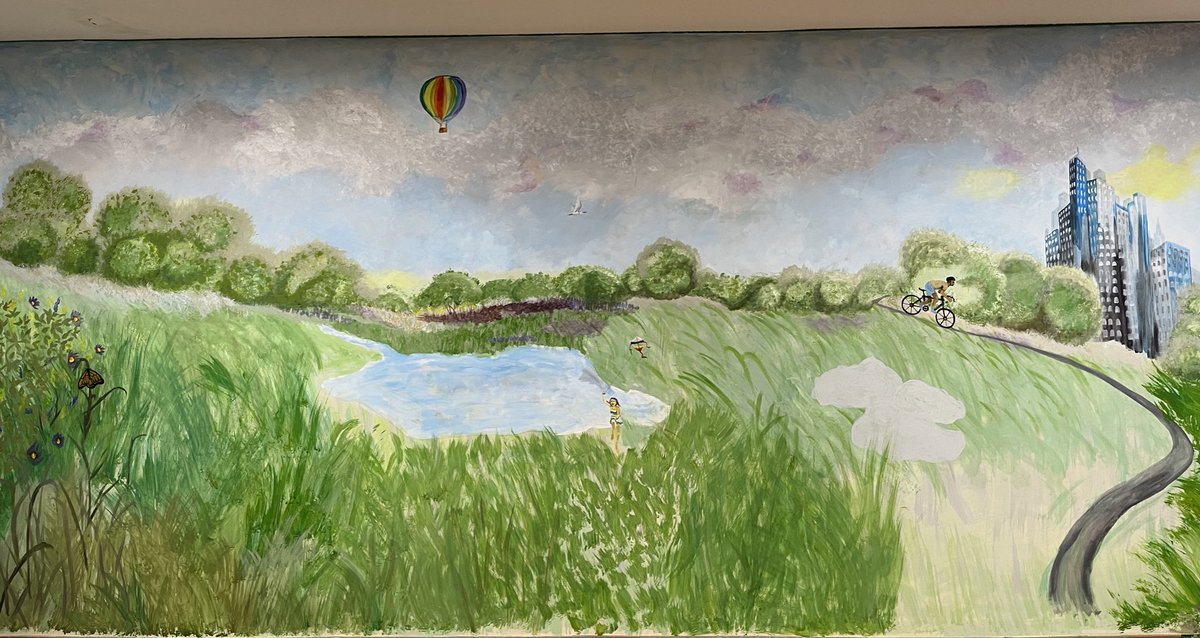 About the New Horizons Grant:
The New Horizons Grants also allow Museum London to promote collaborative programming with other local organizations like the London Middlesex Housing Corporation. The 2022 project is Creative Arts and Wellness. Over the next 3 months, trained facilitators will take arts-based programming to seniors residing in the LMHC seniors' buildings.
About London Creative Age Network:
Since 2010, they have been collaborating with community partners to provide access to arts education and cultural programming. They are a network of mostly retired older adults who work with municipalities, institutions and organizations to research, plan and deliver new programs for low- and mid-income older adults. Many are retired arts educators and community development specialists. Over the years, they have helped secure over ¼ million dollars for community-based programming. This tear they were able to deliver community-based programs in 4 separate neighbourhoods. They also produce online arts programs so older adults can participate during the winter months.