What is Reimagine Southdale? 
When they were built more than 50 years ago, the 172 townhome units at Southdale Rd. and Millbank Dr. were designed to provide safe and affordable housing for low- to moderate-income households. Today, that purpose still stands, but we also find ourselves facing unprecedented demand for housing that surpasses current capacity; aging units that require extensive improvements; and a significantly more diverse tenant population.    
Reimagine Southdale will revitalize the property at Southdale and Millbank. This community is home to over 500 tenants. Over the course of the three-phase project, the site will be upgraded to a total of 265 units, including 98 townhouses and 167 apartments. Existing townhouses will also be upgraded with new siding, roofing and outdoor improvements.
Slated to take place over the course of the next decade, this project will not only improve access to affordable housing but will also help to enrich the Southdale community. Reimagine Southdale will help to cultivate community through a focus on family units, community space and accessible programming for all.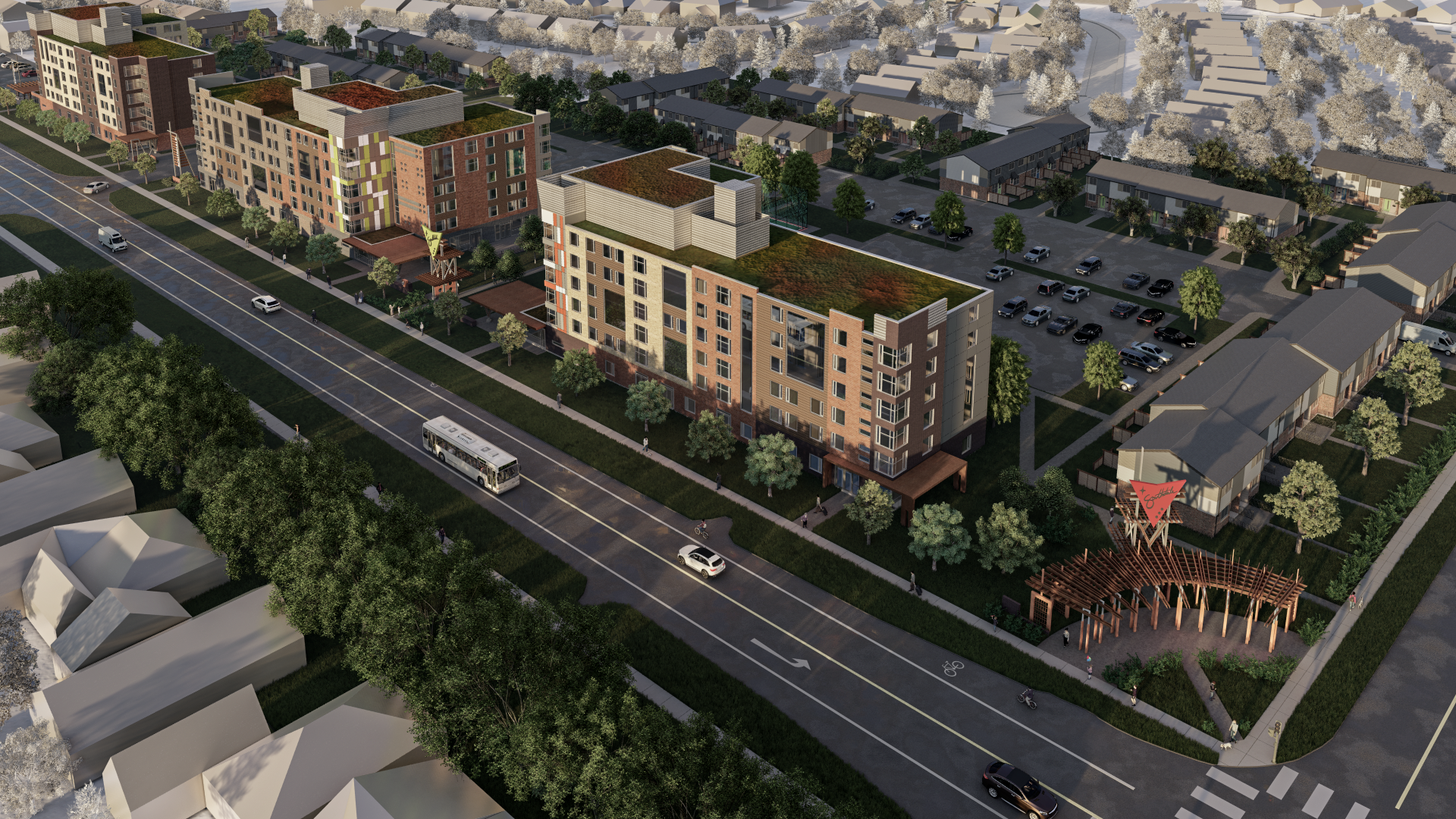 Current Status 
The Zoning By-Law Amendment was officially submitted to the City of London on August 23, 2022. The ZBA requests zoning changes for the full site and sets out the long-term plans for this site development. We submitted one ZBA for the entire site because we want to have zoning approved for all three phases. This way we don't have to submit another ZBA for future phases of the project. 
If approved, the ZBA will mark the official start of the multi-year Reimagine Southdale initiative, which will, by its end, introduce 3 new 6-storey apartment buildings to the current site.
Last week LMCH conducted door knocks to connect with tenants and share updated information on the project. We are committed to informing and engaging with Southdale tenants and community members. We want to cultivate a stronger relationship with tenants and be as transparent as we can.
What's Next?
Our next plan is to submit a Site Plan Approval Application. The Site Plan Approval Application is the plan and more detailed drawings for phase 1 which includes: the construction of 1 building.
Construction on the first phase of Reimagine Southdale – beginning with the demolition of 18 existing townhouses – will commence in Fall 2023 with an anticipated completion date of Summer 2024. 
On September 28 we are having a community open house. It will be from 11:00am-1:00pm 
Location: Salvation Army - Westminster Park Community Church 
1190 Southdale RD E, London ON N6E 1B2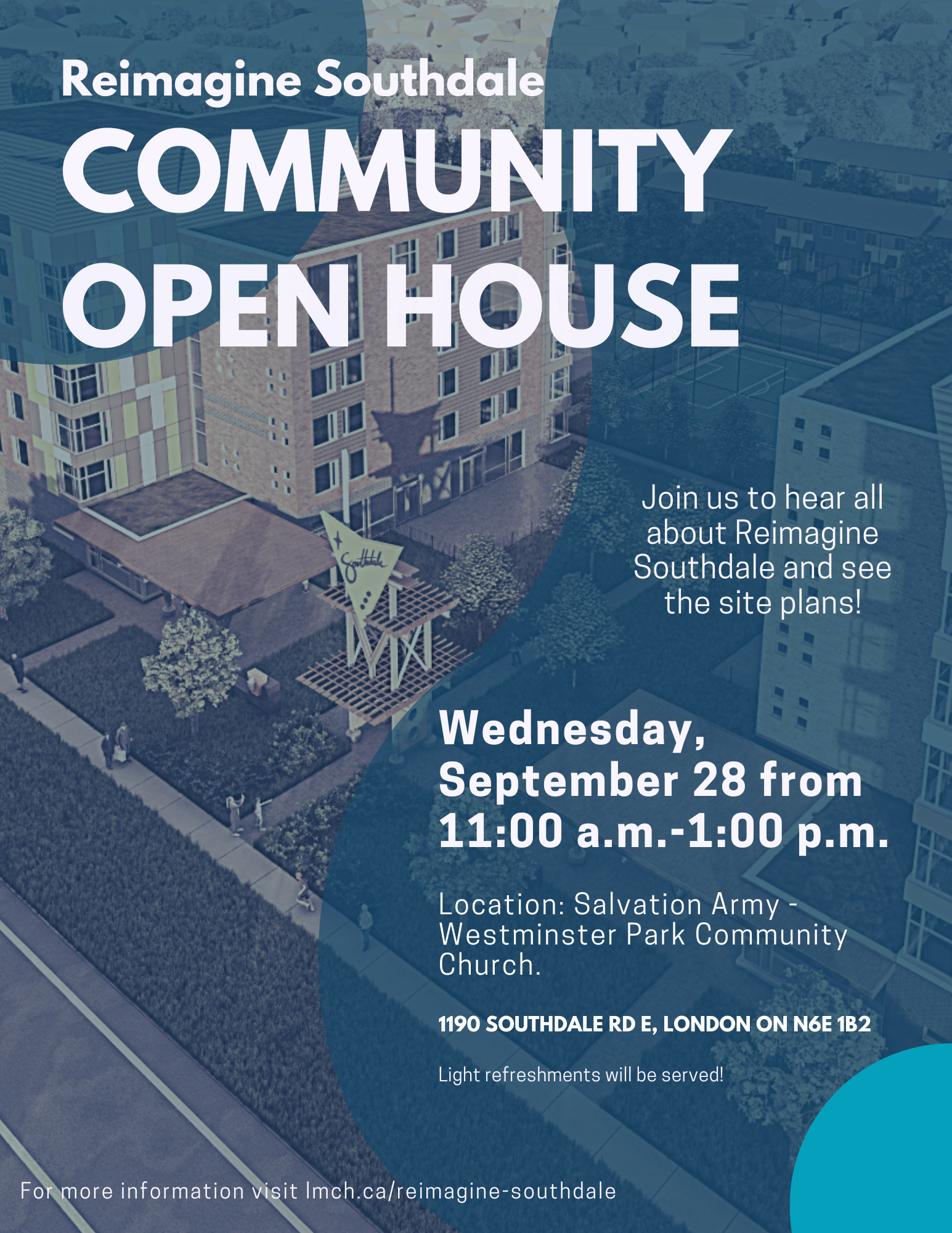 Tenant Engagement and Communication

LMCH staff have been connecting with tenants of the Southdale community, to update them on the project. Although we don't have exact timelines for Phase 2 and 3, we wanted to remind tenants affected in these phases of the changes taking place. 
Most families who are affected in Phase 1 construction have been relocated within the community or to other LMCH locations of their choosing. Staff will continue to work with tenants until they are successfully relocated.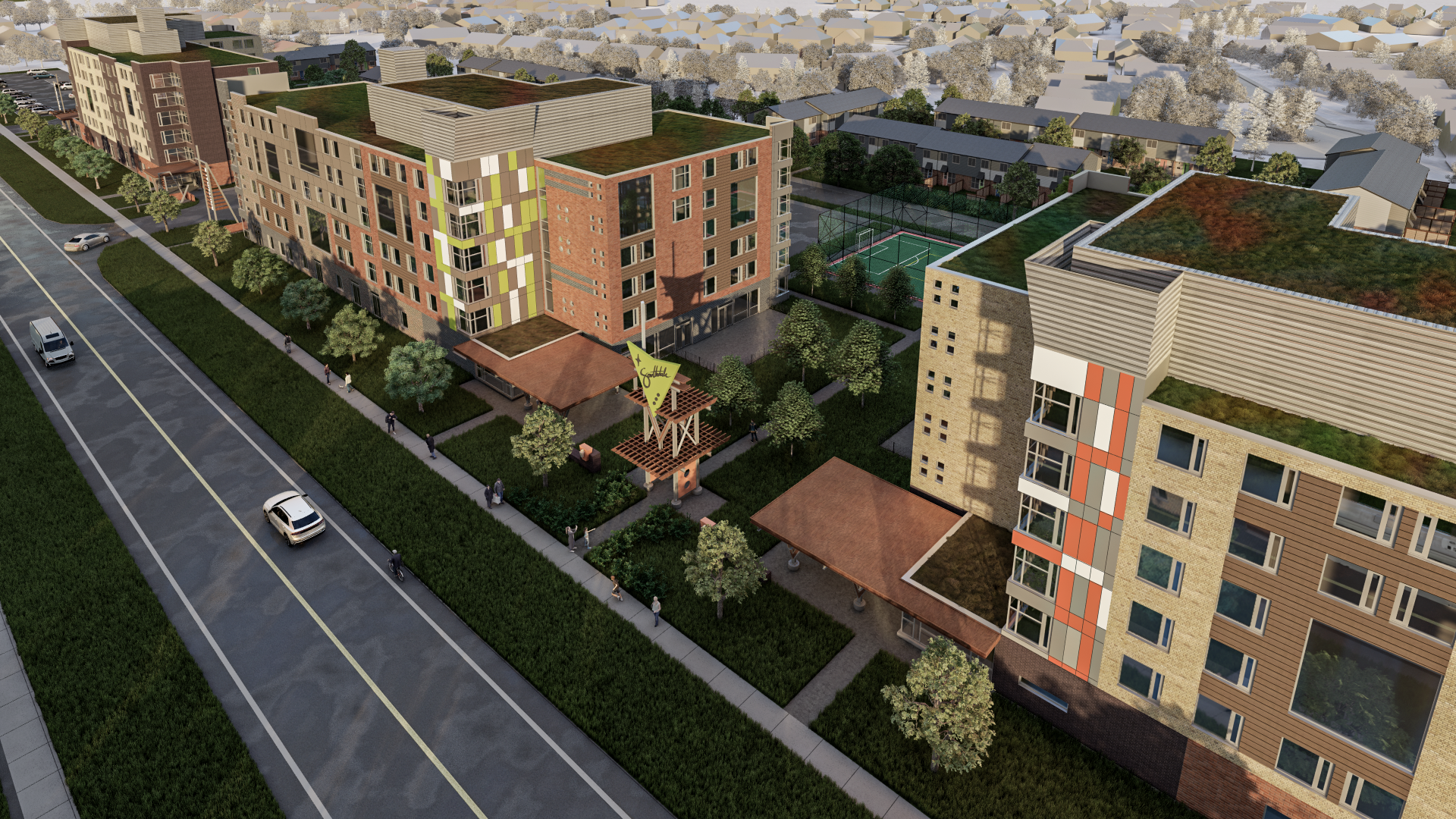 FAQ's - coming soon 
Contact Information: 
Have a comment, question  or concern about Reimagine Southdale? Please let us know by emailing reimagineinfo [at] lmch.ca
Architect Information: 
CGS | Curran Gacesa Slote Architects Inc.
Established in 2005 in Hamilton, Ontario as TCA | Thier + Curran Architects, CGS | Curran Gacesa Slote Architects is a full-service design firm that is busy, dynamic, and ambitious.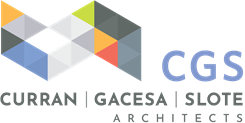 Important Documents:  
Reimagine Southdale Contact Info 
If you have any further questions please fell free to contact our Reimagine Southdale Team.
Email: reimagineinfo [at] lmch.ca
City of London - Please provide any comments by October 21, 2022 Planner: 
Leif Maitland – Email: lmaitlan [at] london.ca 519-661-CITY (2489) ext. 1517 
Planning & Development, 
City of London 300 Dufferin Avenue, 
6th Floor, 
London ON
 
Media